Kycklingkanin Galvaniserad sexkantig trådmask
Sexkantigt trådnät är fast i struktur och har platt yta. Om används estensivt i byggnad som förstärkning av tak och golv. Den används också som staket för fjäderfäbur, fiskodling och lekplats för barn.
1. Ytbehandlingar (material):
1) Hot-försedd galvaniserad efter vävning
2) Hot-försedd galvaniserad före vävning
3) Elektro galvaniserad före vävning
4) PVC-belagd
5) Rostfritt stål
2.Application:
Styrning och styrning av vatten eller översvämning
Översvämningsbank eller styrbank
Förhindrande av rockbrytning
Vatten och markskydd
Broskydd
Förstärkning av jordens struktur
Skyddsteknik vid kustområdet.
| | |
| --- | --- |
| Product name | galvanized and PVC coated hexagonal wire netting chicken mesh |
| Material: | low carbon iron wire |
| Type: | hexagonal wire netting |
| Packing: | Inner water-proof paper, then with plastic film outside |
| Production QTY: | 1000rolls/month |
| MOQ: | 5rolls |
| Delivery time: | 20-30days after payment |
| Payment terms: | T/T,L/C |
| Application: | building,breeding,industry,etc. |
| Remarks | No rust |
Specifikation:
hot sale hexagonal netting(low price)
mesh
wire gauge
width
1/2''
13mm
0.6mm-1.0mm
0.25m-2m
3/4''
19mm
0.6mm-1.0mm
0.25m-2m
1''
25mm
0.7mm-1.3mm
0.25m-2m
1-1/4''
30mm
0.85mm-1.3mm
0.25m-2m
1-1/2''
40mm
0.85mm-1.4mm
0.25m-2m
2''
50mm
1.0mm-1.4mm
0.25m-2m
PRODUKTER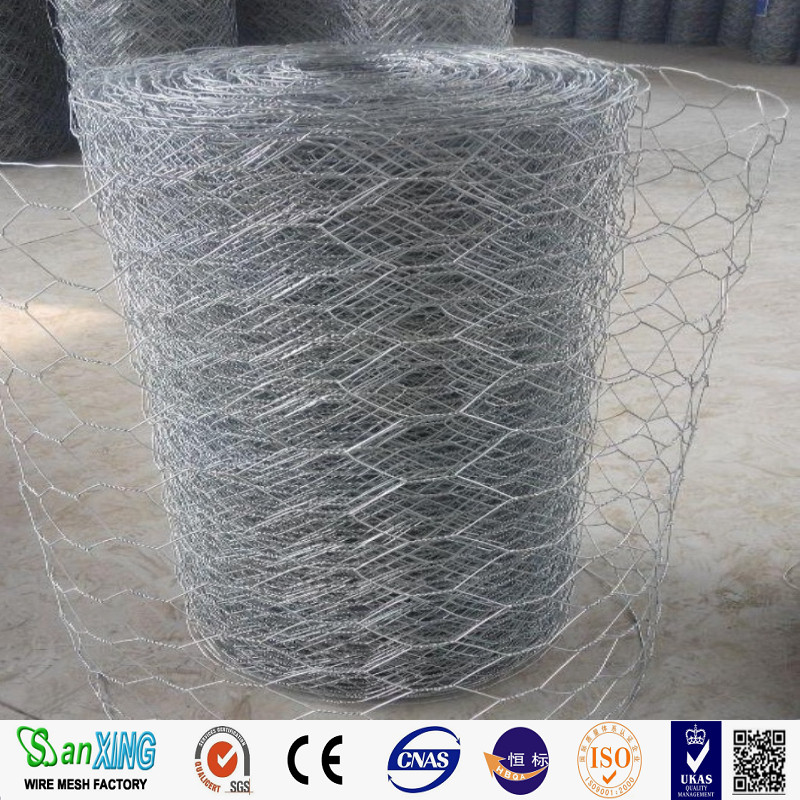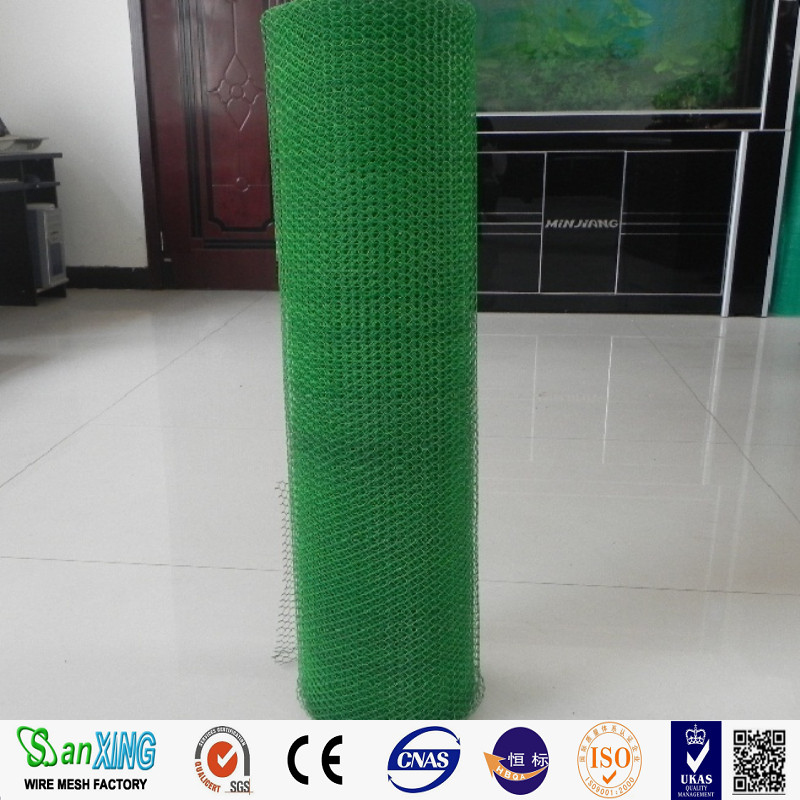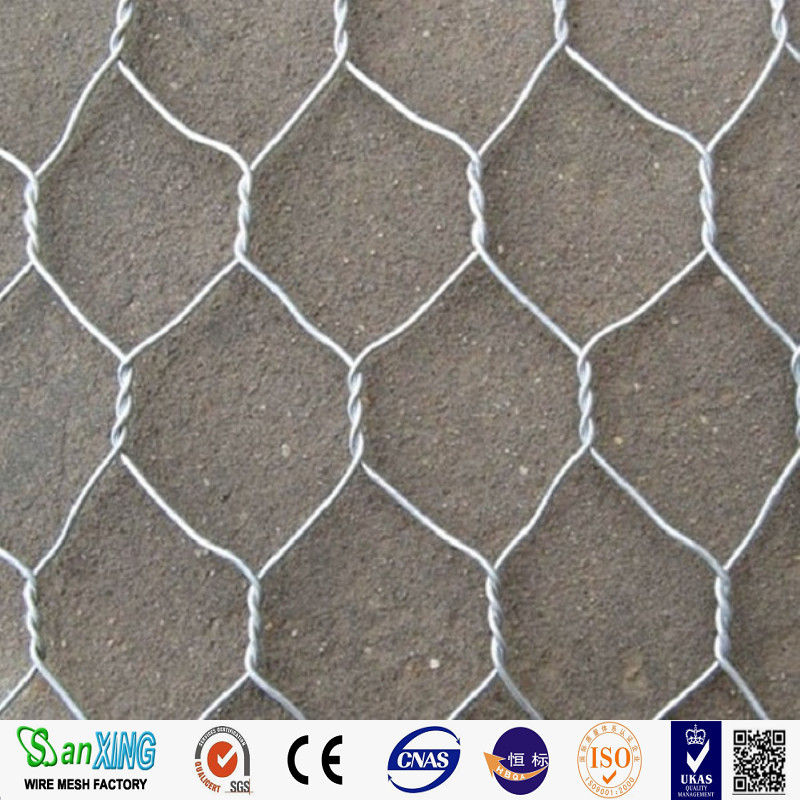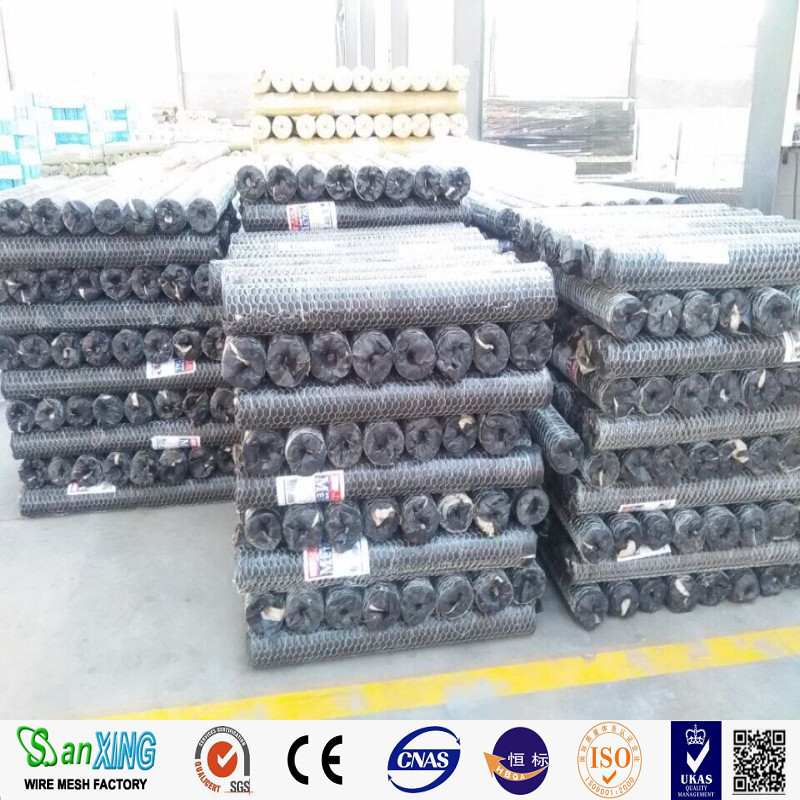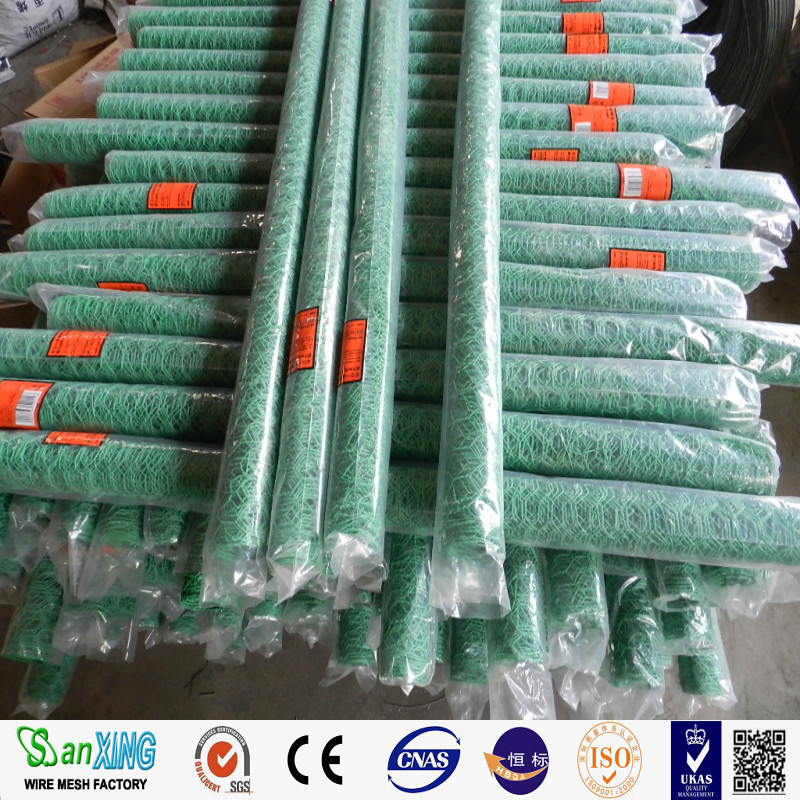 1. Om oss
ANPING SANXING WIRE MESH FACTORY grundades 1990, som ligger i trådnätets hem, Hebei Anping län.
Som tillverkare av tråddragning, nätvävning, trådnätprodukter bearbetas vidare och en trådnätverkare har vi vunnit gott rykte i världen.
De viktigaste trådnätprodukterna: svetsat trådnät, rostfritt stålnät, fyrkantigt trådnät, galvaniserat trådnät, fönsterskärm, krympt trådnät, kedjelänkstaket.
sexkantigt trådnät, expanderat metallnät, bandtransportband etc.
De viktigaste trådprodukterna: galvaniserad järntråd, ljusglödgad tråd, rostfritt ståltråd, skärjärnstråd, taggtråd etc.
ANPING SANXING WIRE MESH FACTORY har inrättat ett högteknologiskt och modernt förvaltningssystem, särskilt värt att kontaktas och erkänna.
Vi kommer vara glada att etablera affärsrelationer med fler vänner från hela världen inom en snar framtid.
2. Varför välja oss
fördelar
(1) Det finns 5 filialföretag som tar 19000 kvadratmeter, 165 skickliga anställda och 10000 ton kapacitet varje månad för att hantera olika volymorder.
(2) Vi har ett perfekt säljteam med grundläggande kvaliteter som är ansvariga för kunder, oavbruten takt i strävan efter framsteg, och ger bra kundservice.
(3) Mer än 15 oversea-försäljningar pratar engelska och har mer än 4 års arbetslivserfarenhet i genomsnitt.
Factory Show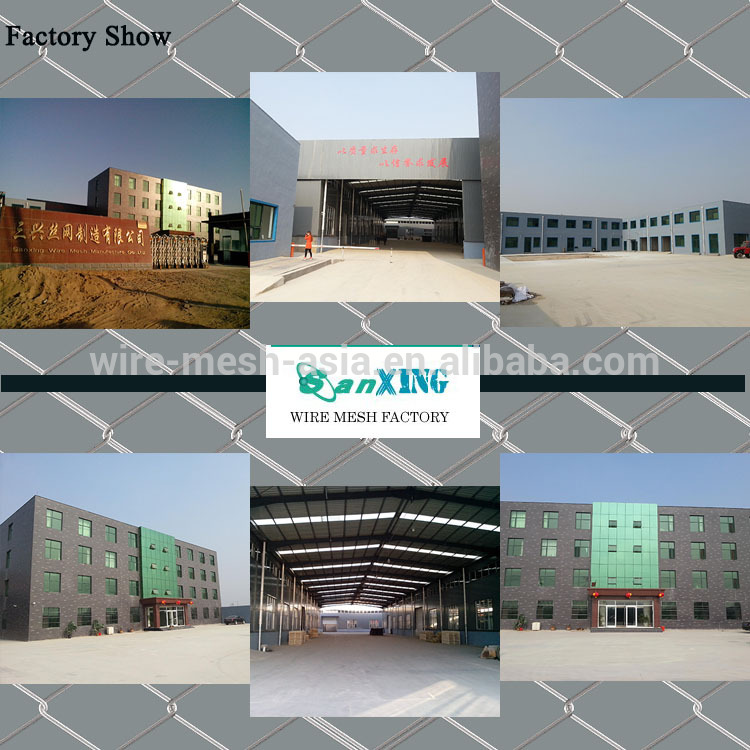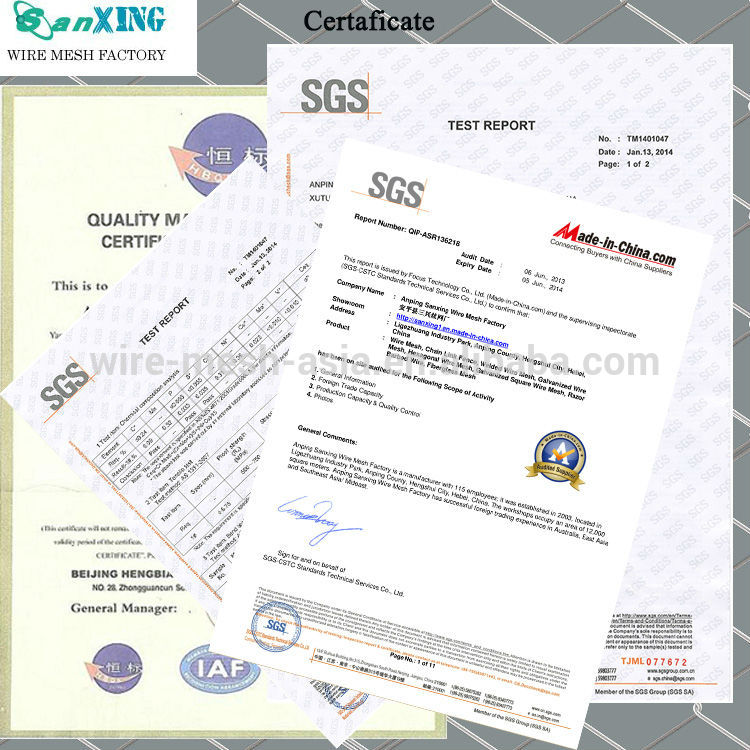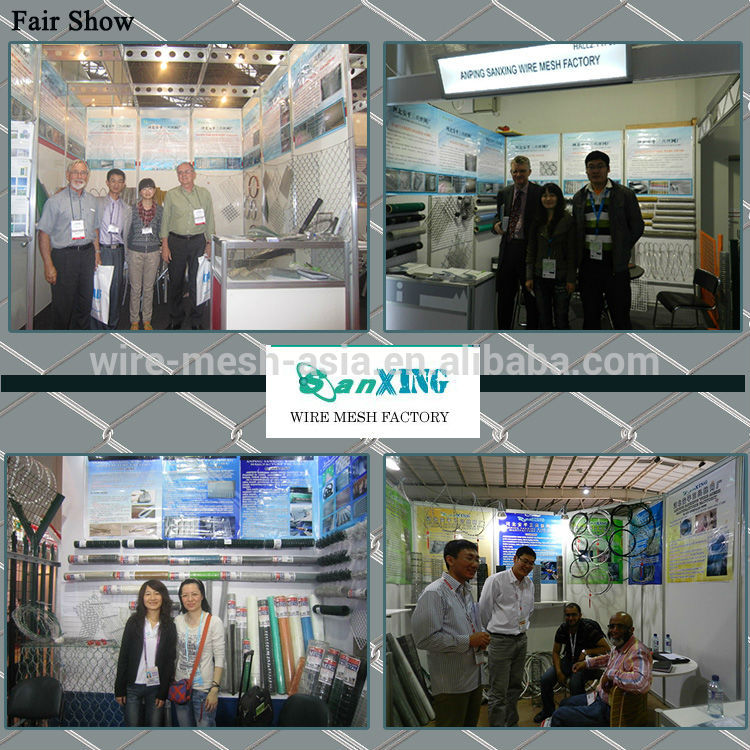 Nu har vi redan etablerat affärsrelationer med 45 kunder från Sydostasien, Asien, Europa, Mellanöstern, Afrika,
och fyrdubbla försäljningsbeloppet och kunderna årligen. Vi har nästan alla kunder världen över.
Välkommen att kontakta vårt företag för att förhandla om affärer, vi hedrade att vara din handelspartner !!!
Produktkategorier : Vävt trådnät